Free Chicken Saddle Pattern for Bantams and Small Chickens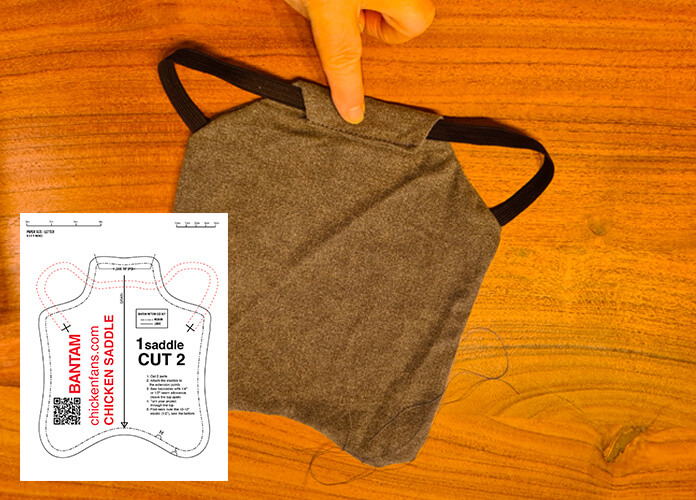 A chicken saddle pattern protects the back of your hens from aggressive roosters during mating. Enthusiastic roosters can easily damage a hen's feathers, and small bantam hens can quickly turn bald.
To counter this, a bantam chicken saddle can provide a protective shield. There are many saddles on the market, but most are for large fowl. It's actually very easy to create your own bantam saddle with a pattern.
Remark: This is the pattern for small chickens. We have several other chicken saddle patterns for other sizes and breeds.
Download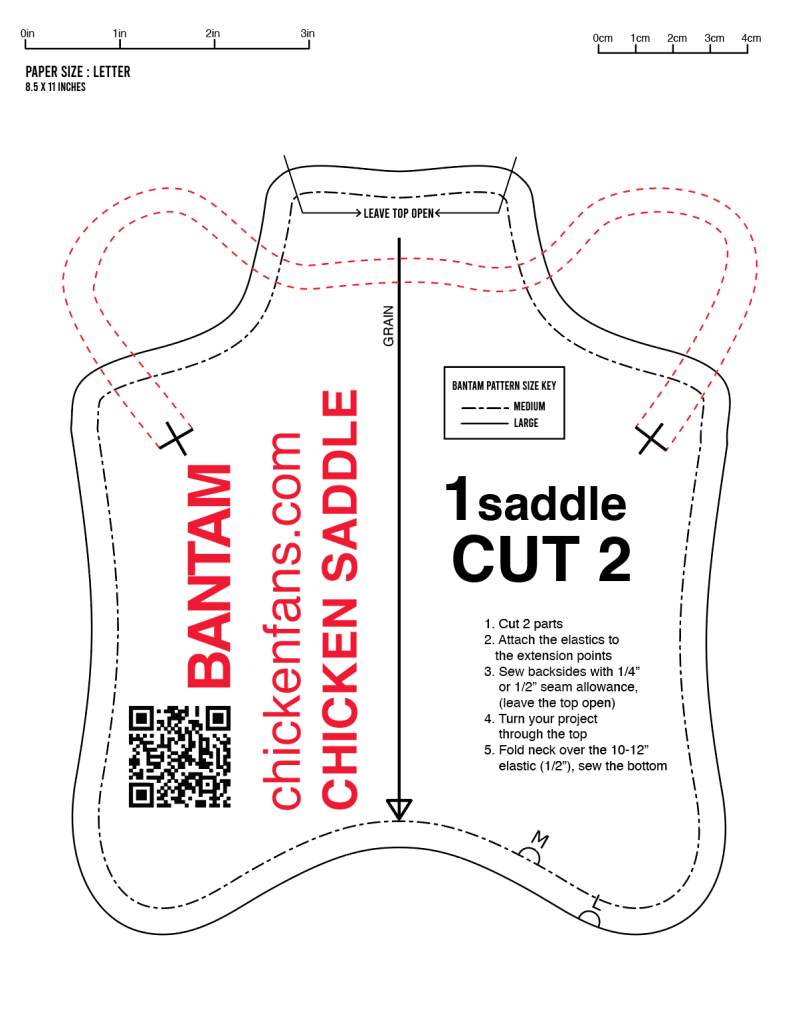 This chicken saddle pattern contains the following:
Main saddle or apron
Medium and Large Bantam Sizes
Features
This sewing pattern includes the following:
This pattern foresees an adjustable elastic band that can move from left to right. This makes it a much easier experience to put the saddle on.
Most Suitable Use
This chicken saddle pattern can be used for:
Remark: there is no wing protection or tail guard in this pattern, but you can add these separately from the regular saddle pattern with wing protection and tail guard
Needed Material
To create the saddle, you will need the following:
Remark: Avoid striking patterns with flashy colors if you're selecting the fabric. These can pique the interest of other flock members, and they can start pecking the saddle. We recommend using a neutral color or a design that mixes with the chicken's feathering pattern.
How to Make
Follow the instructions on how to make a chicken saddle pattern.
The step-by-step instructions for the regular saddle also apply to the bantam saddle.
Adjustments
Some possible adjustments:
Alternatives
Some possible alternatives: